Contemporary Garden Design
A garden designed by Bamboo Landscaping is as practical as it is beautiful. We believe all gardens should work: from every angle, at any time of day and any time of year. Our bespoke garden design service takes the effort out of owning a garden that you look forward to using all year round.
What are your key requirements?
Low maintenance? Child friendly? Equipped for entertaining? Through our choice of materials and plants, we can create any style you require, from a Japanese garden to a traditional English country garden. We spend time with our clients discussing what they want to get from their new garden. Then we put together a design that can be implemented quickly and efficiently and, importantly, will have longevity, even improving as it matures.
Brilliantly Crafted?
We think about the feel you want when sitting in the garden and the impression you'll get when looking out from the house, or walking in from the street. With many people wanting their garden to be an extension of their interior living space, the continuity from inside to out is key. We take all these aspects into consideration to create beautiful gardens that work.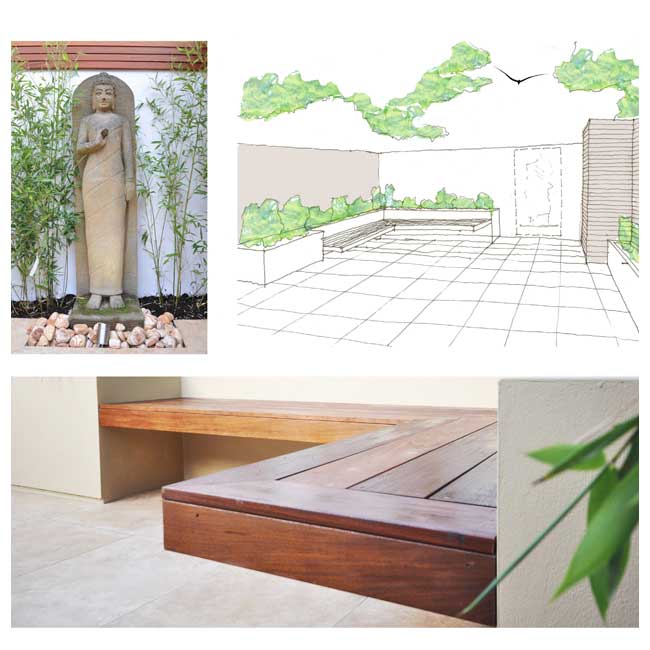 View our portfolio

<![if !IE]> <![endif]>

"Whether your garden is a space for young children to play, a place for you to sit and relax amongst beautiful surroundings or somewhere in between, it should at its heart be a place you love to be in. Having a new garden designed can give it a new lease of life, whilst the finished product can be a great source of happiness for you and your family."

Vanni Perin
FAQs
Is it expensive?
Garden design fees begin at about £500 + VAT but all our designs are bespoke and budgets vary from one project to the next. When you contact us you can tell us what you would like to do and how much you want to spend and we will then be able to give you a better idea of what you can expect for your money.
Who chooses the plants?
From your brief, we will put together a mood board of plants that we think will create the style of garden you want and you can tell us what you like and don't like. We divide our plant selection into categories such as 'tropical', 'Mediterranean', 'climbing' etc, which makes it easier to identify the best plants for your garden.
Once you've designed it, who builds it?
We offer a full garden design and construction service. We employ our own specialists who can take care of all landscape construction work: building and rendering, excavation, paving, decking, drainage, garden lighting etc. The benefit of using us to build your garden as well as design it is that you get continuity in the project management and a construction team that is experienced and familiar with our design methods and can work quickly and efficiently from the brief.
Do you provide a garden maintenance service?
We specialise in garden design and construction and once you have your finished garden we can then provide a maintenance schedule for the year, so that you can just enjoy your garden at your leisure. We have a reputation for building stylish contemporary gardens that require minimal maintenance, so if gardening is not your thing, you can still have a beautiful garden that is easy to keep that way.
Claim Your FREE Guide now!
Discover luxury in your garden, today!