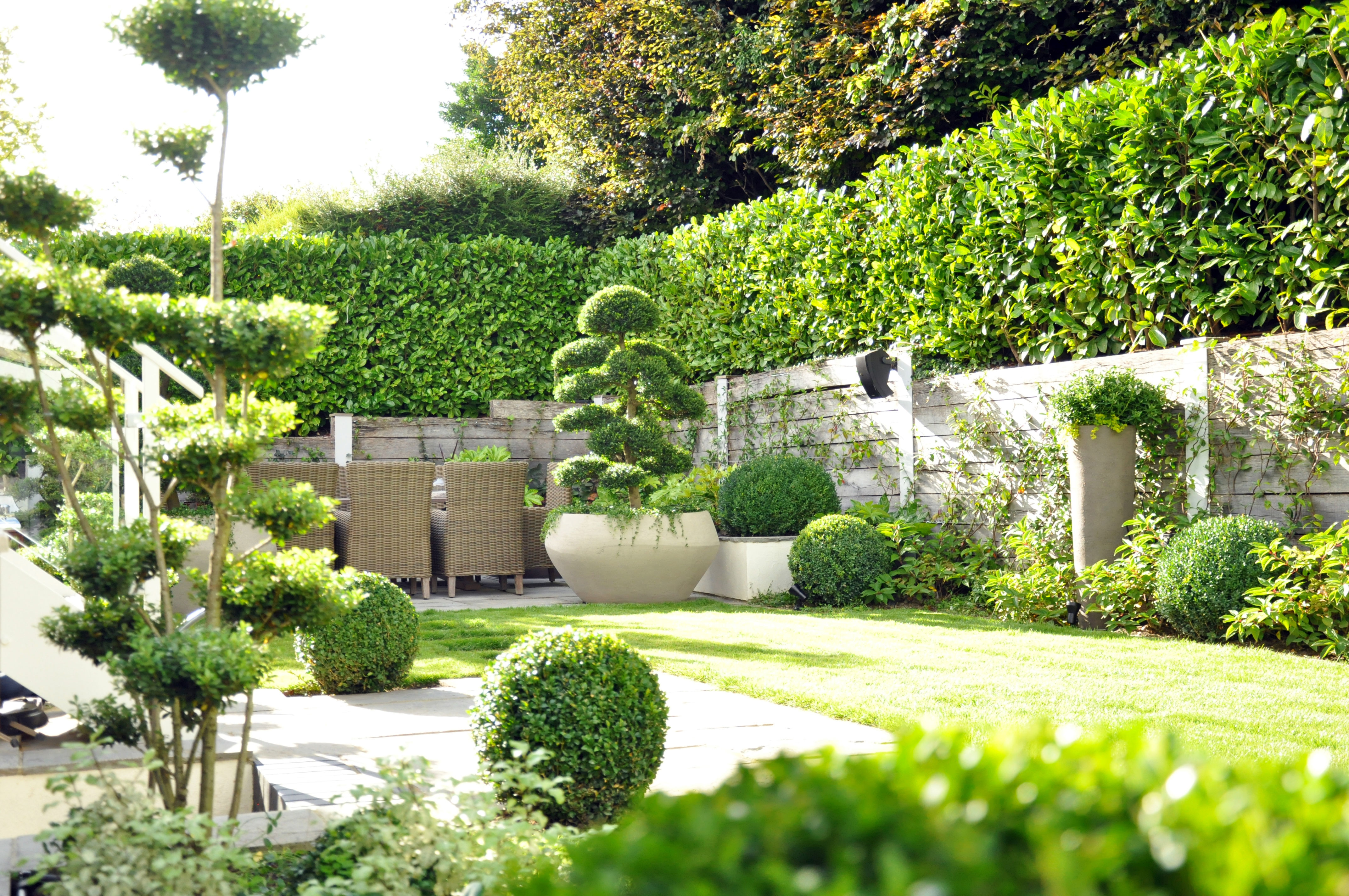 Garden in the Green Surrey Hills_Guildford
Jan 06, 2017
Newly planted Jasmine will eventually grow to completely cover the rear retaining wall. This will create a completely green boundary that will blend with the Laurel hedge planted above. Structure and focal points were created with the addition of striking and beautifully designed pots imported from a European supplier.  Large Bonsai style topiaries and spherical boxwoods add to these focal points.
The client wanted to commission a unique art piece that would abstractly represent his three children but also suit the style of the garden.
The garden is illuminated throughout with independently controllable zones. A Bose sound system produces exceptional sound throughout the garden which can be enjoyed from either the dining area or in the more informal seating area at the opposite end.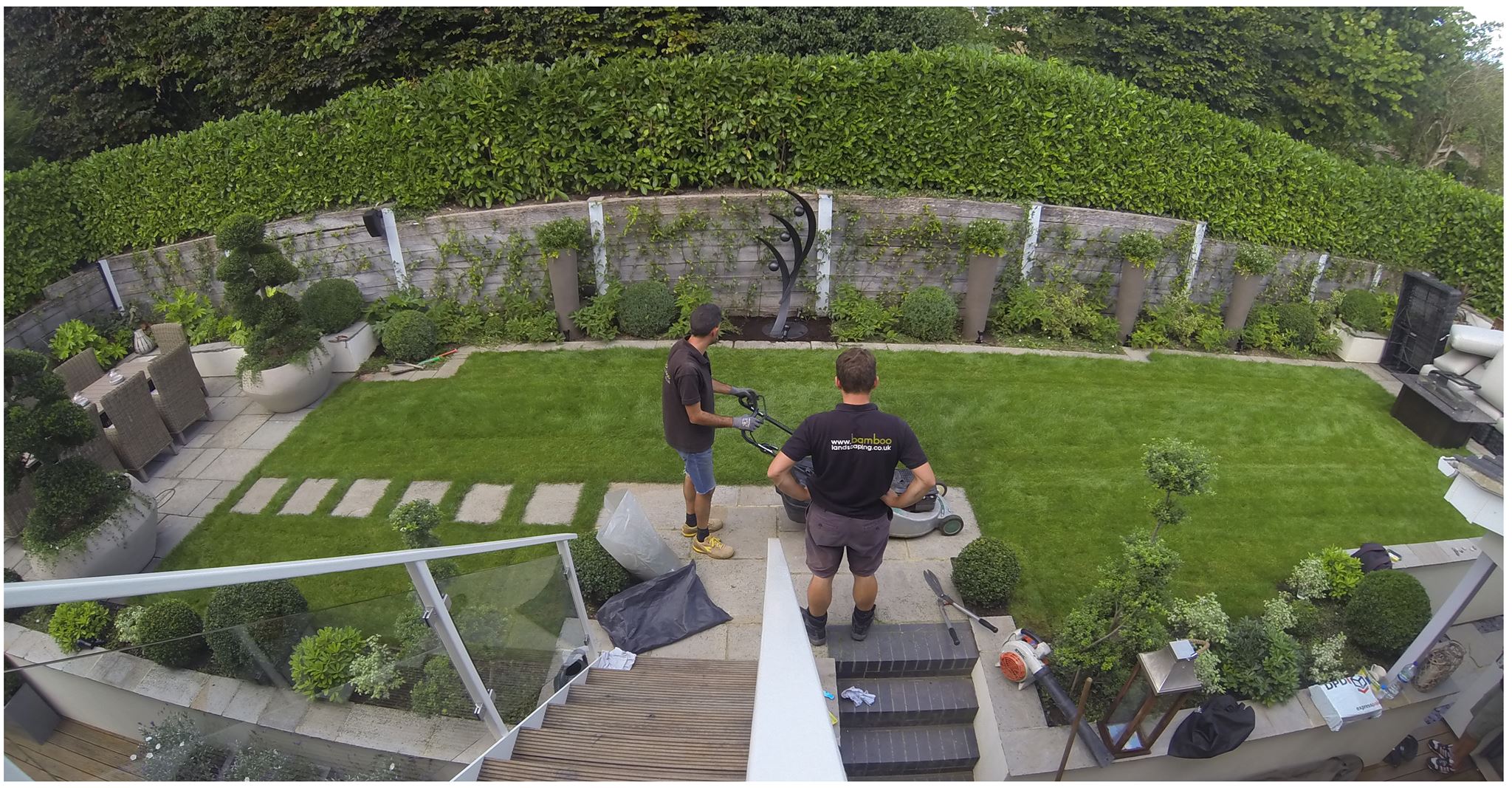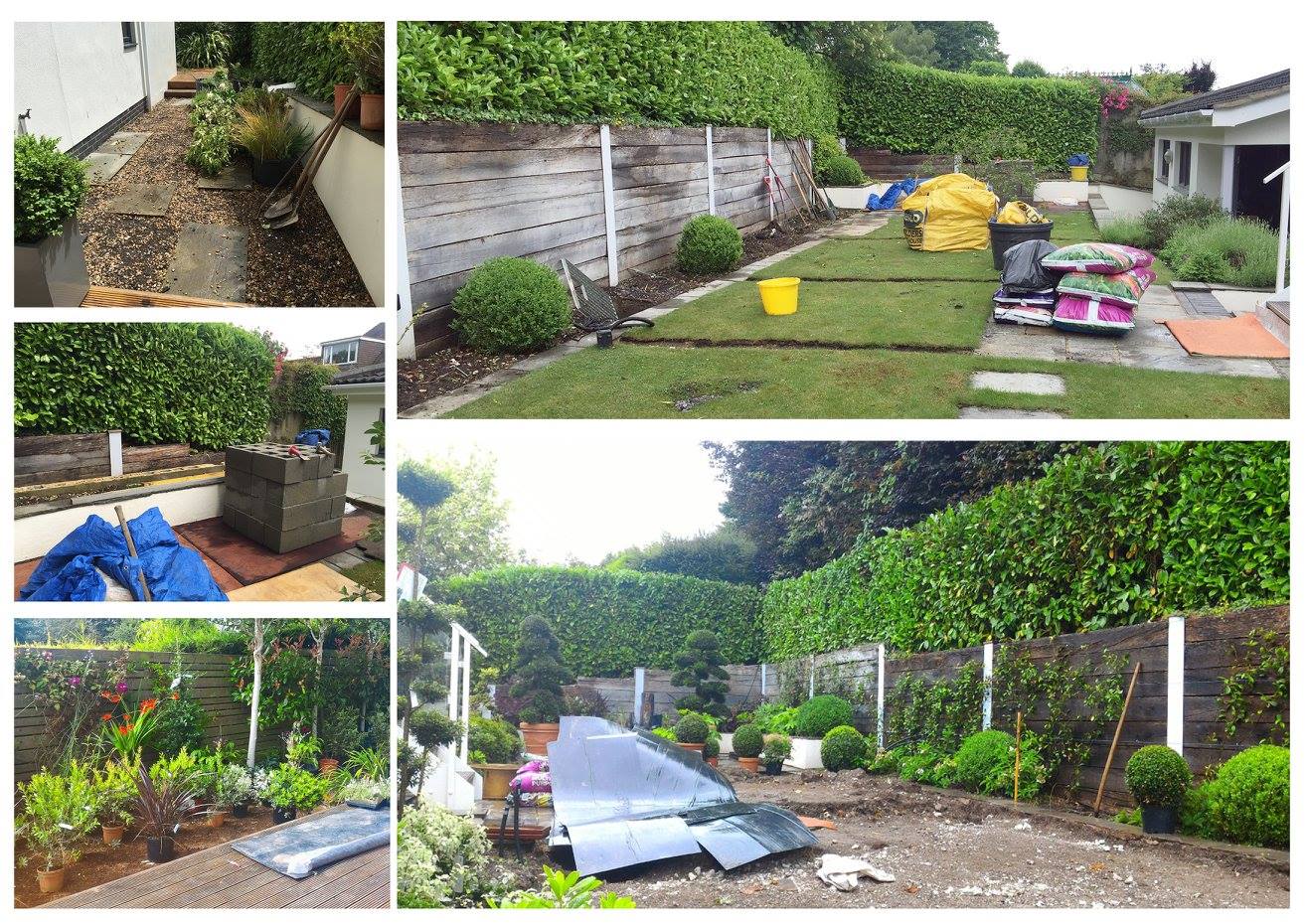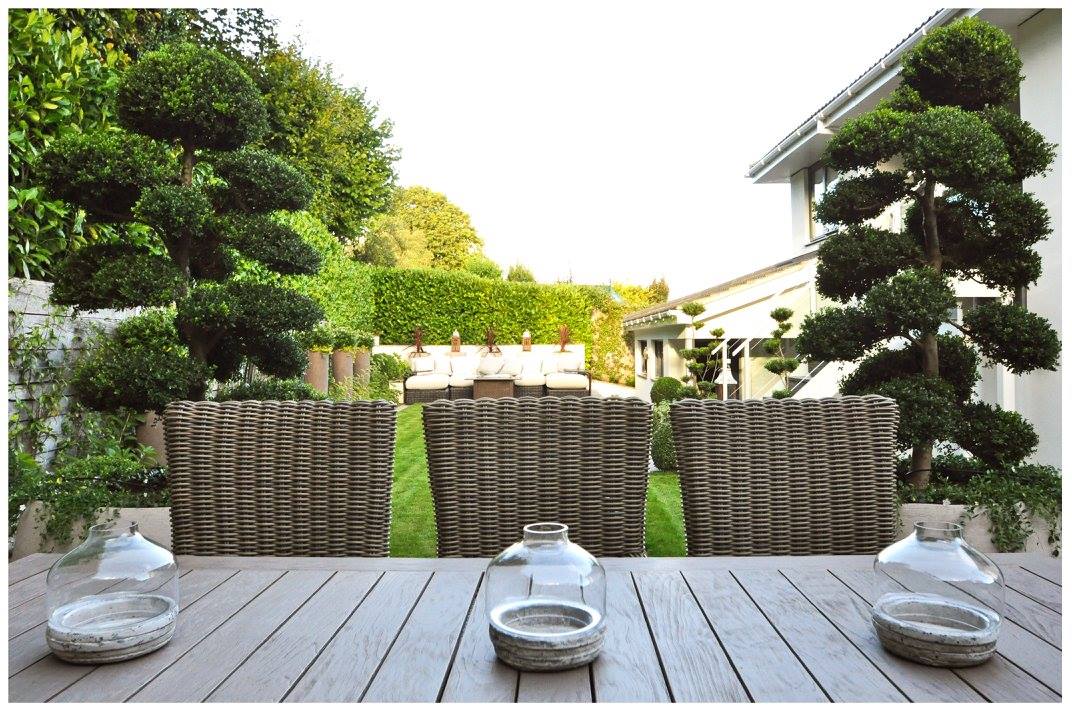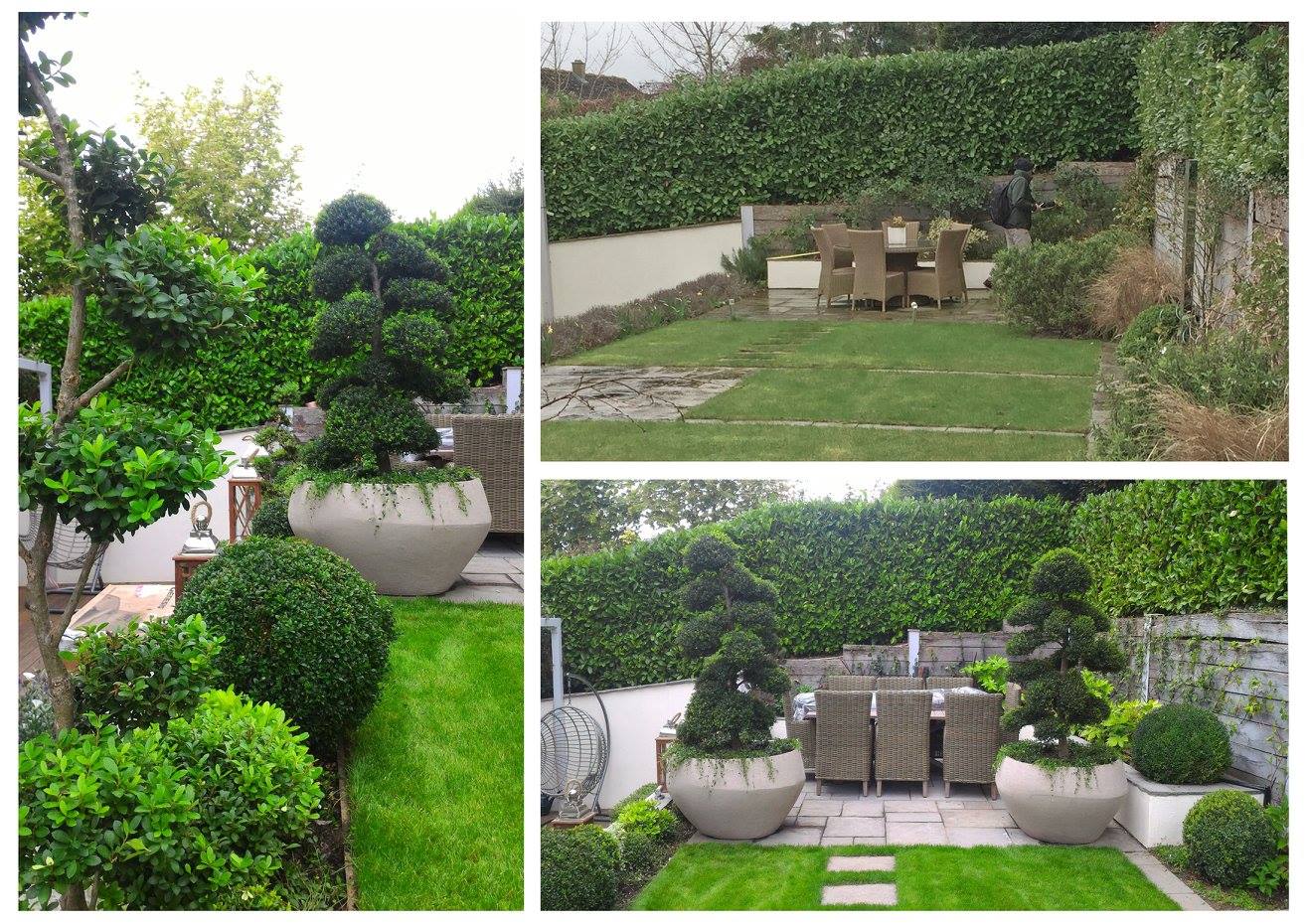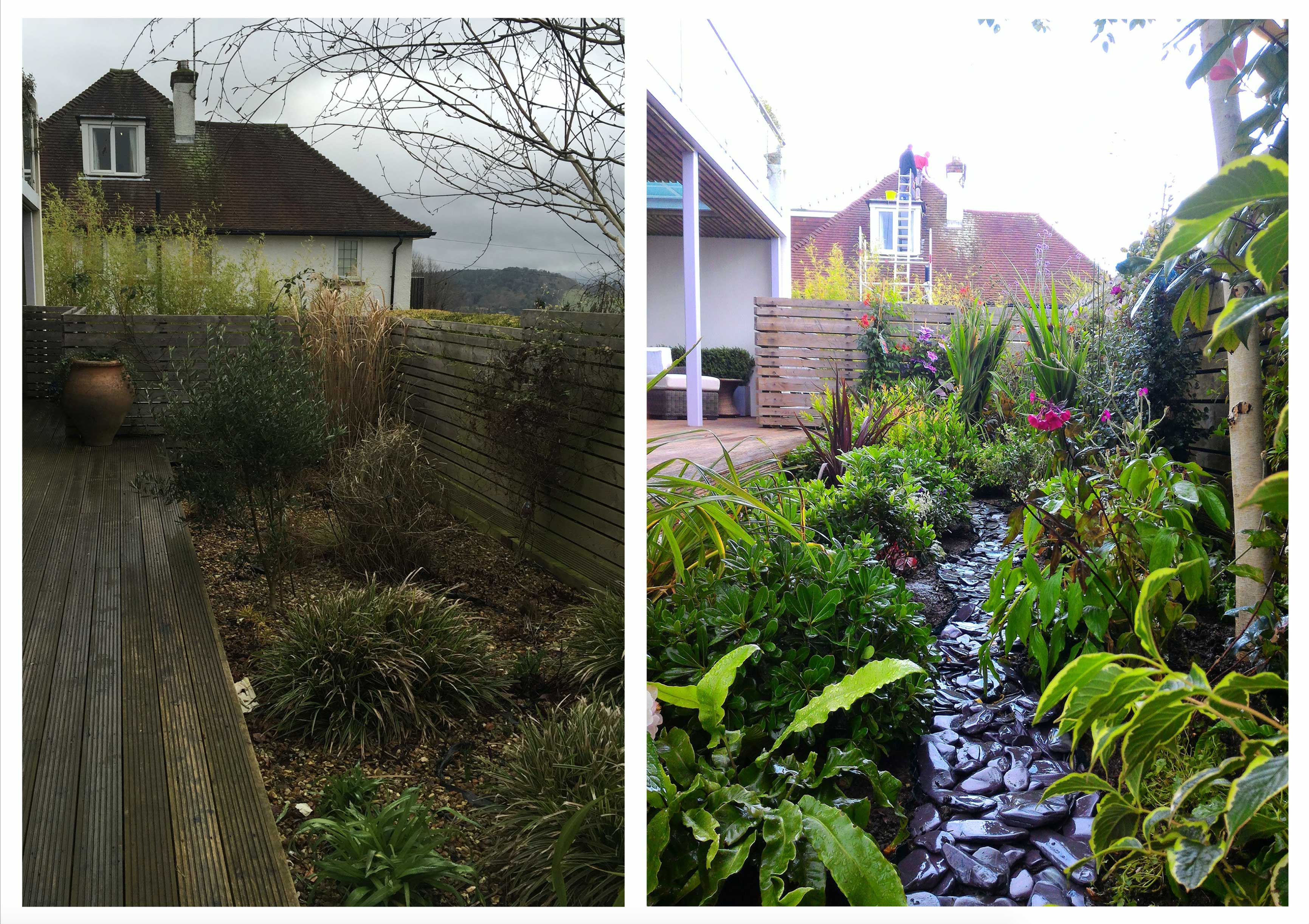 Tags:
Patio Design
,
London Garden
,
fireplace
,
water future
,
artwork
,
luxury garden
,
jasmine plant
,
garden pots
,
garden light
,
Bonsai style topiaries
,
spherical boxwoods
,
garden lawn
,
evergreen plant
,
landscaping ideas
,
back garden ideas
,
garden lighting uk
,
beck garden ideas london
,
landscaping company london
,
garden specialist london
,
stylish gardens london