Basement garden
Chelsea
This was a small but potentially beautiful garden at the front of a basement flat. It had fallen into neglect but the basic features were there to make it into something lovely: ornate railings, bare brick capping and the backdrop of the Chelsea mansions opposite.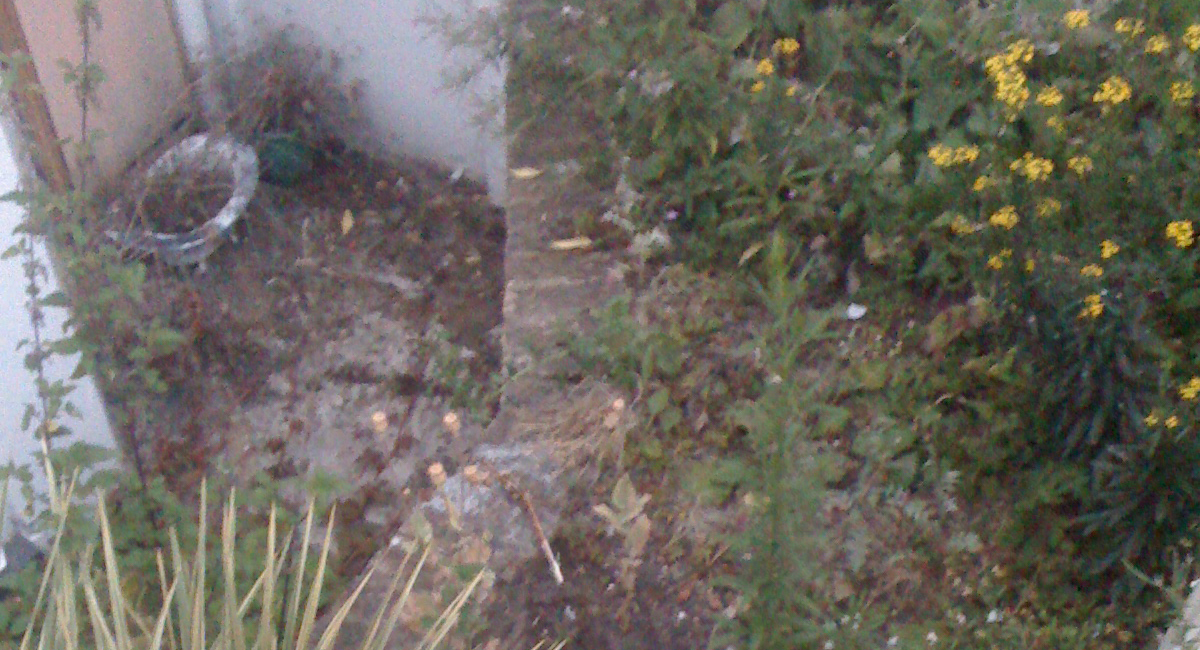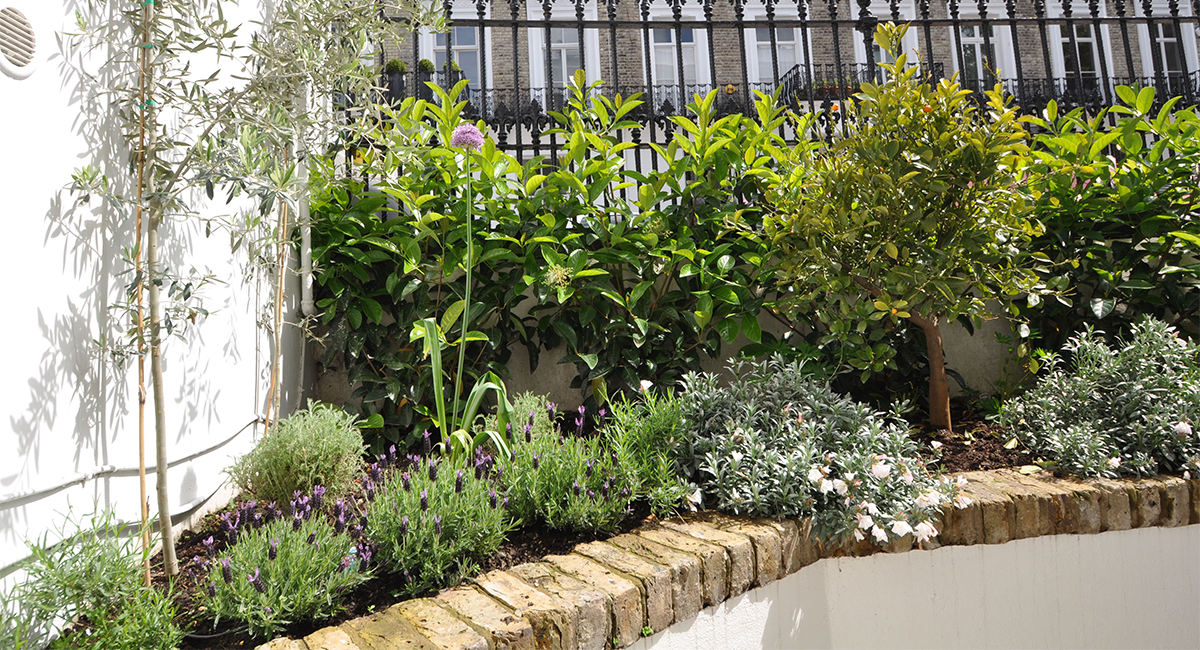 Bamboo Landscaping took all these attributes into account and produced a garden design that brings out the cosy charm of such a location.
The key lies in the planting. We chose a very traditional scheme including laurel, lavender, alliums and olive trees, arranged to set off the railings and the freshly whitewashed wall and to bring out the beauty in the old brickwork.
The result is a pretty English basement garden, completely in keeping with the style of the neighbourhood, which gives its owner an uplifting burst of pleasure whenever he comes and goes.