A GARDEN IN THE GREEN SURREY HILLS
GUILDFORD 
The interior designer Lorna Gross commissioned Bamboo Landscaping to design and build this garden in the Surrey Hills.
The Middle East based client wanted to create an organic but structured feel that evoked feelings of courtyard style gardens with their high walls and ornamental pots. His business commitments overseas and limited time in the U.K were taken into consideration when designing a planting layout. A combination of evergreen shrubs and late flowering plants coincide with his periods of time spent in the property.
Newly planted Jasmine will eventually grow to completely cover the rear retaining wall. This will create a completely green boundary that will blend with the Laurel hedge planted above. Structure and focal points were created with the addition of striking and beautifully designed pots imported from a European supplier.  Large Bonsai style topiaries and spherical boxwoods add to these focal points.
<![if !IE]> <![endif]>

The surrey hills are very chalky in their composition and not best suited for the manicured type lawn the client desired. A deep excavation of this chalky soil and replacement with a quality blended type has given a substrate that will allow the new lawn to thrive.

The client wanted to commission a unique art piece that would abstractly represent his three children but also suit the style of the garden. We employed the services of an art dealer to put us in contact with an artist who was able to create a suitable piece. The hammered metal sculpture with its personal symbolism fits the brief perfectly.

The garden is illuminated throughout with independently controllable zones. A Bose sound system produces exceptional sound throughout the garden which can be enjoyed from either the dining area or in the more informal seating area at the opposite end. 

A fully automated, intelligent irrigation system which adjusts its settings according to rainfall keeps everything appropriately watered even when the owners are away

<![if !IE]> <![endif]> <![if !IE]> <![endif]>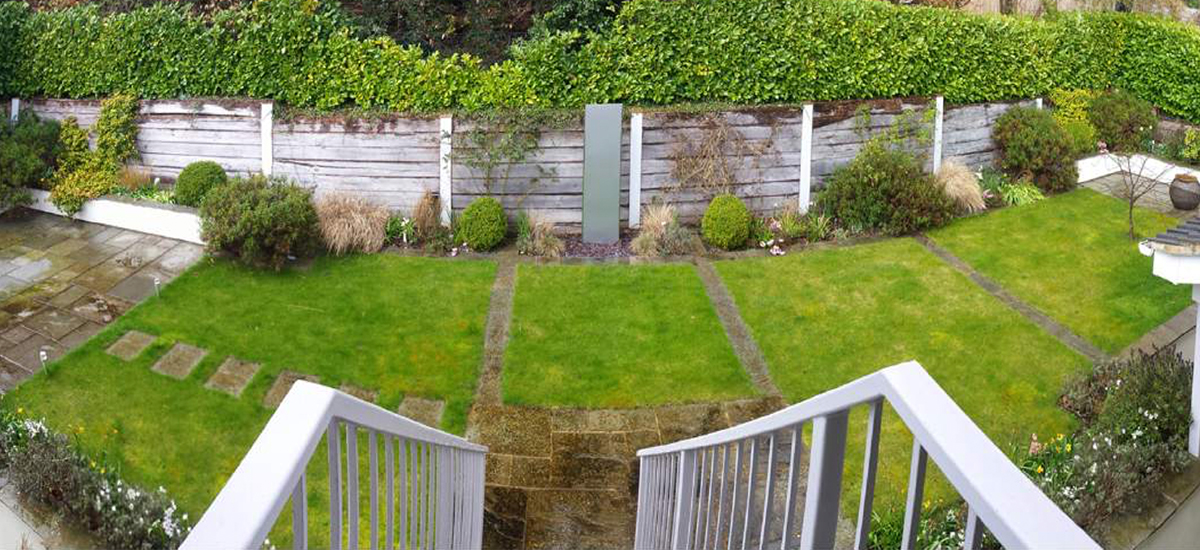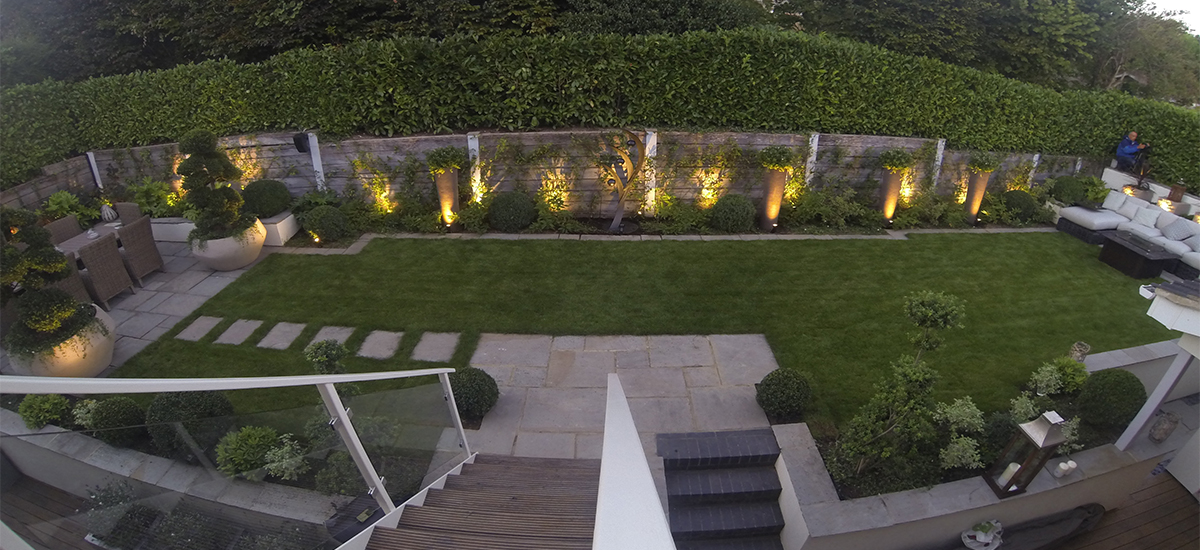 <![if !IE]> <![endif]> <![if !IE]> <![endif]> <![if !IE]> <![endif]> <![if !IE]> <![endif]> <![if !IE]> <![endif]> <![if !IE]> <![endif]>